Register Now
If you have any questions for the employers that are part of the North West Works 4 U broadcast, please leave them in the LIVE CHAT next to the video player.
I have registered for the live stream
I need to register for the live stream
Register Now
YES, IT'S FREE
North West Works 4 U, Jobs Fair. Tuesday 6th - Thursday 8th April @ 11:00am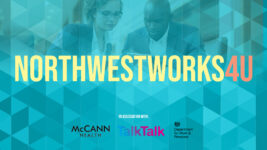 North West Works 4 U, Jobs Fair. Tuesday 6th – Thursday 8th April @ 11:00am
North West Works 4 U is a FREE Digital Job Fair Event.
A fantastic opportunity to explore some of the employment options & choices if you are looking for your first job, a new job or if you find yourself having to explore a change in career direction!
To be involved and participate please email dwpnorthwest.works4u@dwp.gov.uk
Previous Works 4 U Broadcasts:
Cheshire Works 4 U, New Year New Start 27/01/21
Cheshire Works 4 U, Enabling Employment 25/11/20
Cheshire Works 4 U, Jobs LIVE 28/10/20
Cheshire Works 4 U, Crewe & Nantwich   26/08/20
Cheshire Works 4 U 16/07/20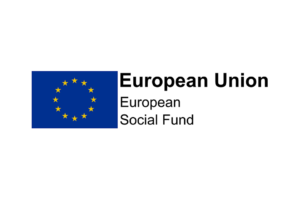 Live Jobs
SKILLED BAKER - Morrisons

15:00 03/03/2021

Retail is at the heart of our business, we're proud to be the UK's fourth largest supermarket serving more than 11 million customers each week across our growing network of around 500 stores.

Opportunities don't come much better than these. Our focus on freshness goes across everything we do, as we take pride in preparing more fresh food in store than any other supermarket. Our stores are full of friendly people making great food affordable for everyone – making us different and better than ever.

We believe in recruiting leaders into our stores who can make a real difference and play an essential part in our ongoing success and continuous expansion.

Hygiene Advisor - Essity

13:00 03/03/2021

Working at Essity is not just a career; it is a chance to directly make the world a healthier, more hygienic and safer place. With impactful innovations coupled with sustainable solutions, we strive to reach more people every year with the necessary and essential solutions for well-being.

What You Will Do

Provide hygiene expertise to support the successful sell in of TORK hygiene products including but not limited to soap, hand sanitizer, hand towels, and services.
Provide expert clinical consultation and education to existing and potential end-customers to improve hygiene outcomes.
Create and own relationships with key thought and opinion leaders in partnership with segment sales and marketing teams.
Working closely with Professional Hygiene marketing team, contribute to the development of annual plans and campaigns.

Click here for more information about this role!

Blackpool Council - Team Manager - Strengthening & Supporting Families (Social care work)

11:00 03/03/2021

Do you want to join us on our journey of change? Would you like be part of implementing Blackpool Families Rock culture and practice, which we co-produced with Blackpool's children, families and carers? 

The Blackpool caseload commitment will become a reality, which allows you the time to focus on undertaking quality child centered Social Work.  You will have the time to focus on the child as well as yourself, your own development and career ambitions.

At Blackpool we have structured career pathways, which start from the Assessed and Supported Year in Employment all the way up to Head of Service, so there is no journey too big or too small at Blackpool.

Click here to find out more about this fantastic role!

IT Security Specialist - Airbus

09:03 03/03/2021

Airbus is a global leader in aeronautics, space and related services. In 2019 it generated revenues of € 70.5 billion and employed a workforce of around 134,000. Airbus offers the most comprehensive range of passenger airliners.

Some job responsibilities

Primarily responsible for all operations related to the Information Security across the East Asia Region.
Perform day-to-day operations to ensure that operational controls are efficient and compliance with Airbus policies, standards, laws and regularly provisions within Airbus.
Security Patch Management & vulnerability fixes for endpoints and servers using Microsoft SCCM tool.

For more information about this role, click here! 

Social Care role @ Blackpool Council

12:00 02/03/2021

The Practice Development Leader will:
• Support practitioners to implement learning from a range of quality assurance methods, celebrating and sharing
good practice examples via a range of methods
• Work in partnership with our Human Resource colleagues, taking a lead in organising all recruitment processes and
supporting staff who are absent from work in their return
• Support individual staff and teams practice development

A great opportunity has arisen to join the brand-new Practice Development Service. The service will work to support our workforce across our Children and Families teams, implementing our unique model of practice 'Blackpool Families Rock' and the new 'Working Well with Families across Lancashire' principals.

Financial Planning & Analysis Analyst @ Phastar

15:00 01/03/2021

Our unique approach to data analysis, "The PHASTAR Discipline", has led us to build a reputation for outstanding quality. With this as our core focus, we're looking for talented individuals who share our passion for quality and technical expertise to join our ever-growing global team.

We have an opportunity for a FP&A Analyst to join our team at Chiswick office reporting to the CFO. This position will support the CFO with financial planning and analysis and producing regular reporting for departmental heads, PMO teams and the board of directors, which will enable to drive and improve the financial position of the Company.

Role and responsibilities

FINANCIAL BUDGETING AND FORECASTING
FINANCIAL REPORTING & ANALYSIS
PROJECT REPORTING
SALES REPORTING
PROCESS & SYSTEM IMPLEMENTATION
M&A ACTIVITY
OTHER AD HOC

For more information, click here now 

Varies roles available @ Barclays

14:00 01/03/2021

There are many different jobs on offer @Barclays in #Knutsford

Including: Technical, IT, Digital, Testers, Developers, Sourcing, Analysts, Applications, Collections, Admin, Customer Services and more!

See: https://t.co/pjjCwF8JJd#FinanceJobs #CheshireJobs @barclayscareers pic.twitter.com/ou6vc4ddeF

— JCP in Cheshire (@JCPinCheshire) February 28, 2021

2021 Business Support Apprentice - Highways for Kier

13:00 01/03/2021

Are you looking to kick-start your career in a professional environment? Joining the team at Kier Highways could be the opportunity that you have been searching for. We're the number one highways maintenance provider in the UK as a major supplier to Highways England. We deliver a wide range of road, bridge and tunnel schemes and provide regular, routine maintenance across the country. You'll be part of a group that can make a real difference to the UK.

Your role will see you utilising various IT packages, maintain records and files ensuring that they are stored in the correct manner as well as plan/organise meetings and travel.

If you are interested in this role at Kier, click here now! 

Undergraduate Placement-Air-Aerospace Engineer @ BAE

11:00 01/03/2021

Gain wide-ranging experience in the design, development, test, maintenance and support of fixed wing military and training aircraft systems. Disciplines you'll cover include aerodynamics, electromagnetic, structures, integration, airworthiness, support engineering, mission systems, test engineering, flight systems and training systems integration.

The role of Undergraduate Aerospace Engineer covers multiple different Engineering disciplines, such as Aerodynamics, Electromagnetic, Structures, Integration, Airworthiness, Support, Mission Systems, Information Systems, Test Engineering and Flight Systems.

This placement will provide the perfect package of experience for a passionate undergraduate looking to gain valuable skills and an insight into a worldwide defence organisation.

You will gain a thorough understanding of the various engineering disciplines within the entire Engineering Lifecycle.

If you like this sound of this role, click here and apply! 

Fitter/Driver role @ Travis Perkins!

09:10 01/03/2021

As a Hire Fitter/Driver in Travis Perkins, you will play a vital role in supporting our Hire Manager to meet and be compliant to all mechanical, electrical processes and procedures in regards to repairing and testing tools and equipment to the Travis Perkins Tool Hire standard.

What will I be doing?

In this multi-skilled role you will be tasked with ensuring all tools and hire equipment are tested and safe for use and readily available for hire
You will support your Hire Manager in managing all aspects of their department and business
Delivering and collecting a wide variety of tools & equipment to our customers

If you are interested in this role, click here and apply now! 

Are you a qualified Plasterer who is looking for a new challenge?

15:00 26/02/2021

We have an exciting opportunity for a talented candidate specialising in Plastering to join Fusion21's Reducing Reoffending Construction Academy team, based at HMP Haverigg in Cumbria.

If you are an energetic and motivated individual with the ability to influence people and thrive in a changing environment we want to hear from you!

This role will focus on the design, development and deliverance of NOCN-C skills accredited Level II Diploma qualification training sessions and manage on site project work in Plastering to a range of Prisoners as Part of the Fusion21 Reducing Reoffending Programme.

Click here to apply for this role!

Asset Engineer - Signalling @ Network Rail

13:00 26/02/2021

This is an exciting time to join Network Rail. We're passionate about great service and commit to our service equation vision by "putting passengers first". Performance, safety and getting the fundamental basics right, is something we strive for as well as asking ourselves – what can we do to put our passengers and freight users at the centre of everything we do?

You will be part of the NW&C Region which consist of three routes:

North West Route, covering Manchester, Liverpool, Lancashire and Cumbria.

Central Route, covering the West Midlands and Chiltern areas.

West Coast South Route, covering the south of Crewe to London Euston.

There is also a Regional Team which supports Regional Major Programmes & Professional services.

If you like the sound of this role, click here and apply now! 

Care Assistant @ Allied Healthcare

11:00 26/02/2021

Responsibilities of a Care Assistant vary depending on our customers' needs and requirements but you should expect to support with the following:

Providing personal care – Washing, bathing, toileting
Preparation of meals
Support with medication
Light domestic duties
Visits out into the community

What we offer:

Full & Part time hours
Guaranteed hours or Flexible hours contracts available
Block paid shifts 6am-2pm & 3pm-10pm
Regular hours and set shifts
Paid Uniform & PPE
Holiday Pay
Free Care Certificate training

If you are interested in this care role, click here and apply! 

Customer Delivery Driver, Supermarket Assistant - Waitrose

09:00 26/02/2021

You'll be the friendly face of our business – the helpful driver who delivers the unique blend of Waitrose quality and outstanding service right to our customers' doors. When you're not out and about you'll be at the store, assisting with things like stock control and cashiering, which may involve lifting heavy products.

This is a really important 'front line' role. You represent us with every single customer you meet, and their impression of Waitrose is down to you. So, as well as having a flexible approach and the ability to use your initiative to deal with unexpected situations, you should be passionate about providing the very highest levels of customer service.
A good appreciation of health & safety is a must too, along with excellent driving skills – and we will ask you to take a driving assessment as part of your application.

If you would like this role at Waitrose, click here and apply now! 

EOC Dispatcher - North West Ambulance Service

16:00 25/02/2021

The Emergency Operations Centre function is critical to the efficient and effective utilisation of operational resources, and makes a vital contribution to the provision of first-class patient care, 24 hours per day, seven days per week.

The main duties of the role are to effectively utilise and deploy operational resources (ambulance vehicles and staff) in order to meet the demands made upon EOC services. To ensure that service delivery is maintained and that performance targets are achieved or exceeded.

North West Ambulance Service NHS Trust provides 24 hour, 365 days a year accident and emergency services to those in need of emergency medical treatment and transport.

Our highly skilled staff provide life-saving care to patients in the community and take people to hospital or a place of care if needed.

If you like the sound of this role, click here now and apply! 

Customer Assistant - Morrisons

13:00 25/02/2021

Our store teams are at the heart of the local community and our Customer Assistants provide a great service and a buzz people enjoy. It's why our customers keep coming back for more. It's challenging and fast-paced from Market Street, to replenishing stock, to working on our checkouts, our friendly team love going above and beyond to bring our customers what they want.

You'll be part of a highly energised team who work hard and get the job done. Our stores are successful when we all work together to deliver a great experience for our customers, and our people make the difference.

There are a variety of shift patterns available.  We're early birds (5am starts are not uncommon) and night owls (our shops are open late), flexibility is really important to us as you will need to be able to work some evenings and weekends.

Spar - Retail Assistant

12:00 25/02/2021

Senior Income & Resources Accountant @ Gain

11:00 25/02/2021

The Global Alliance for Improved Nutrition (GAIN) is a Swiss-based foundation launched at the UN in 2002 to tackle the human suffering caused by malnutrition.

Some roles and responsibilities include:

Acting as a Business Partner for the Development Office, creating an active partnership with fundraising staff to track the funding pipeline and provide financial forecasts
Leading on the preparation of budgets and bidding activity responding to requests for new proposal submissions to donors from the Development Office and Country Offices
Assisting in identifying resource gaps within the organisation and establish linkages to the funding pipeline

For more information and how to apply, click here!

Welfare Rights Advisor @ Macmillan

10:00 25/02/2021

Digital Project Manager - DRP Group

09:25 25/02/2021

Assisting the line manager where required, but primarily managing the multifaceted task of supporting, organising and directing the skilled, experienced and extremely welcoming digital team – you will help the digital side of the business grow from strength to strength in any way possible.

Support and assist the department in the operation of digital tasks & projects
Responsible for the scheduling of the teams production time
Manage project budgets and ensure the clients' expectations are met
Organise and manage regular updates with client and production teams
Support the Director with the collation, development and supply of costs
Ensure high levels of communication and customer service are achieved at all times
Attend briefings, pitches and debriefings when necessary

If this sounds like the role for you, click here and apply! 

Access Planner @ Network Rail

16:00 24/02/2021

We at network rail are dedicated to becoming one of Britain's best employers and believe this starts with placing the candidate at the heart of everything we do!

Our ambition to be responsive to passengers and freight users, drives us every day and we're empowered to do the right thing for those who use the rail network. We actively challenge unsafe practices and take responsibility for addressing risks, resolving issues and protecting safety and wellbeing.

Key Accountabilities:

Produce documentation and communication during the Period Possession Plan process

Provide information to support the resolution of operator responses to the Rules of the Route

Assist with the process of notification of access easements to NDS planners

Undertake the role in a way that is consistent with, and reinforces, Network Rail's values.

For more information and how to apply, click here! 

Registry Co-ordinator @ QA

14:00 24/02/2021

Working for one customer, you will help support cohorts of postgraduate students to ensure they are enrolled in their Master's courses and assist at every stage of their programme.

You will be responsible for all aspects of face to face, written, telephone interaction with learners, ensuring you give them an excellent level of customer service.

By providing good administrative support to the students and internal departments, you'll be integral in creating a smooth journey to busy students who are top of their field and have to balance work and their education.

If you think this could be the role for you, click here and apply now! 

Level 3 Engineering Craft Apprentice @ Westinghouse

12:00 24/02/2021

Team Springfields is once again on the lookout for talented people to join the team as part of our apprentice recruitment for our 2021 cohort.  Applications are invited from anyone who is enthusiastic, willing to learn and is interested in being trained for formally recognised skills in a variety of disciplines to be our future at Springfields.  The disciplines for the 2021 intake are as follows:

Level 3 Engineering Apprenticeship:

Maintenance and engineering services technicians to support manufacturing production plant combined with studying for a technical qualification.  Disciplines will be Mechanical or E&I.

Candidates must have 4 GCSEs or equivalent examination subjects including Mathematics, English Language and Science at level 9-4 (formerly A*-C)  (achieved or predicted)

If this apprenticeship sounds like the one for you, click here any apply now! 

Fabricator Welder - Adecco

10:00 24/02/2021

An opportunity has arisen with our client based in Rushden for a Fabricator Welder. The role is both interesting and varied, candidates will be expected to work on their own or as part of a small team and always in a safe and efficient manner.

Responsibilities

primarily candidates will fabricate and weld our range of precision engineered products.
welding duties for Mig and Tig for mild steel, stainless steel and aluminium.
work from drawing phase to end finished product.

People Team Assistant - 4 Careers

15:00 23/02/2021

That's our purpose and we can only ever be as good as our people and the People Team makes sure we have the very best.

You will support the People Team by providing a professional and effective service covering the entire employee cycle. Providing first line support to our employees and line managers.

KEY RESPONSIBILITIES 

First point of contact for employees and managers providing query resolution and/or appropriate direction to achieve the employee outcome and drive a positive employee experience.
Ensure that all People data is accurate and up to date which includes setting up new joiners, updating leaver details and assisting line managers with managing employee changes through the HR system.
Produce reports and analysis / surveys for People team and/or other teams, keeping them up to date with key dates such as Fixed Term Contract expiry dates, probation end dates and acting up dates.

If you like the sound of this role, click here now and apply! 

Business Administration Apprenticeship Level 3 - Cheshire East Council

13:00 23/02/2021

Cheshire East is an amazing place to live and work. As one of the largest employers in the borough, we are able to offer you a wide range of challenging and rewarding career opportunities.

We are looking for a flexible and adaptable individual who has the ability to collate and present information with good interpersonal skills to work as part of a team.

Assist with preparing cases for the Traffic Penalty Tribunal.  Support with the monitoring and providing management information on the income from the pay and display parking ticket machines and PCN contraventions.

For more information, click here now! 

Kickstart - Finance Systems Administrator - TalkTalk

09:00 23/02/2021

This is a key role within our Core Finance Team, Financial Accounting and Reporting team, which forms part of Core Finance.

Roles and Responsibilities: 

Help maintain the access to, and security of, Finance systems and key financial data.

Understand how to help administer and maintain the Business delegation of authority (DOA).
Support the Finance Systems Team on relevant issues regarding the application and processes.
Proactively seek to develop better ways of working to ensure process controls are both effective and efficient.
Manage ad-hoc requests and manage conflicting deadlines, also working on ad-hoc projects ensuring the end goal is achieved

Senior Construction Manager - Network Rail

15:00 22/02/2021

This opportunity sits in Supply Chain Operations – (OCR) Overhead Condition Renewals , a division of Route Services that procures safe, sustainable, products and services that are in turn used to improve and enhance the rail infrastructure across Britain. SCO aims to deliver excellent value and service to our customers, helping the rail industry to work together to deliver a more cost-effective railway.

Lead and direct the construction delivery team in the delivery of projects to standards, quality and within budget.

Applicants should be able to demonstrate previous experience of managing large employed construction teams, safe work planning, and an understanding of overhead line construction techniques.'
jobsliveuk.com is operated by Learn Live Limited registered in England under company number 08812253, whose registered address is Chorley Business and Technical Centre, Euxton Lane, Chorley PR7 6TE
FAQs
Contact Us
Help
For best results please use Google Chrome on a PC/Laptop or Safari/Firefox on a tablet device.
If you have any technical difficulties please email bookings@learnliveuk.com or call the Learn Live team on 01257 446010
We use cookies to ensure that we give you the best experience on our website. If you continue to use this site we will assume that you are happy with it.
Ok